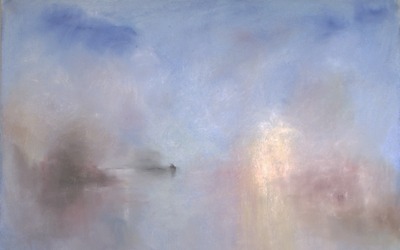 John Hilliard's art investigates the nature of light. Inspired by walks along beaches, his images are not in any way topographical but explorations of the interplay between light, reflected light, sea and sky. The moods and atmospheres expressed in these pictures...
read more
After over 40 years as a gallerist and promoter of contemporary artists I have stepped away from day to day activities in this to pursue my interest in Old Master prints. Nonetheless I have a fine collection of artists' works which can be seen here. All the art, and books, is available for purchase.
Bertram Arts specialises in Modern and Contemporary Art, directed by Geoffrey Bertram who has over forty years' experience of the art business from working in art galleries in Edinburgh (Aitken Dott & Son/The Scottish Gallery), Toronto (Theo Waddington Galleries/Waddington & Shiell) and London (The Scottish Gallery, and as founding Director of Art First). He established Bertram Arts in February 2005 after moving to Somerset, promoting the work of selected Somerset artists through exhibitions and art fairs. Between 2008 and 2012 he was the curator for the Art for Life programme at Musgrove Park Hospital, Taunton, organising art exhibitions and sourcing art for the hospital environment. From 2005 to March 2019 Geoffrey was Chair of the Wilhelmina Barns-Graham Trust, a charity established by the renowned St Andrews/St Ives artist Wilhelmina Barns-Graham (1912-2004).
In 2012 Geoffrey wrote and published The Etchings of John Clerk of Eldin to mark the 200th anniversary of the artist's death (see www.clerkofeldin.com), available here at reduced price for Bertram Arts visitors. This project has led to his current pursuit of Old Master prints, specialising in landscape etchings (mainly but not exclusively), from 1493 to1820.
All items on this website can be purchased. Delivery charge is extra and will be the actual/true cost of shipping – contact geoffrey@bertram-arts.com for a quote which will reflect the safest and speediest way of sending the artwork(s).
On confirmation of your purchase, you will be sent a PayPal invoice. Please note that you do not need to be registered with Paypal to use this payment service. Please note the Terms & Conditions of Sale.