John Hilliard's art investigates the nature of light. Inspired by walks along beaches, his images are not in any way topographical but explorations of the interplay between light, reflected light, sea and sky. The moods and atmospheres expressed in these pictures derive from the ever shifting behaviour of light as it creates, and reacts to, changing conditions, seasons and weathers. Some works are vividly expressive, describing strongly Romantic skies, where others are subtle, cool and reflective. Some skies appear to be in constant swirling motion, frenetically pulling the viewer's eye around the picture surface where others display the quiet of, for example, the mist of a December dawn. On each occasion, Hilliard's experience of the landscape is distilled into his attempts to capture ever shifting light within a moment of time.
The pictures positively glow. Hilliard's pastels, in the way he blends his colours, become as paint under his guiding hand. His deft handling is subtle one moment and dramatic the next. The explosion of colour is eye-catching, ranging from soft pinks, blues and oranges to fierce yellows and charcoal greys. The colour and the swirl of movement echo the work of J.M.W.Turner, and like Turner, Hilliard finds endless inspiration in his subject. The pictures are truly impressions of light, and since light is hard to capture graphically, so his images verge on the abstract, though never losing the sense of an underlying landscape that gives each picture its structure. There is always the slightest sense of scene, landscape forms – rocks, promontories, dunes – vaguely suggested.
John Hilliard lived in West Somerset. It is this western coast and that of North Devon with which he was directly engaged. The Brighton Series arose from a visit this popular East Sussex town. He exhibited locally in Somerset and started to have his work shown in London where new audiences were discovering his remarkable skills. And though he also worked with oils on canvas, it is for his consummate abilities with pastel that he is most highly considered.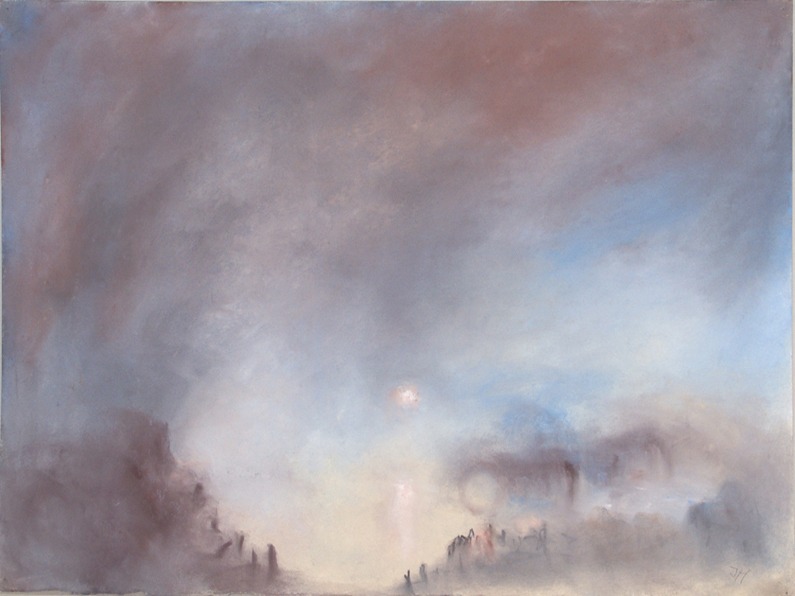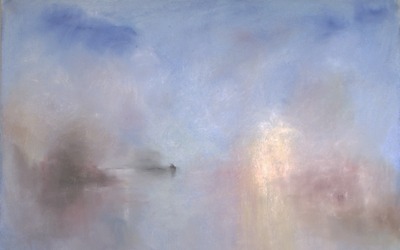 John Hillard - Brighton Series II 2009 pastel on paper - 56.5 x 76 cm Framed 82 x 102 cm - Price : £950
read more