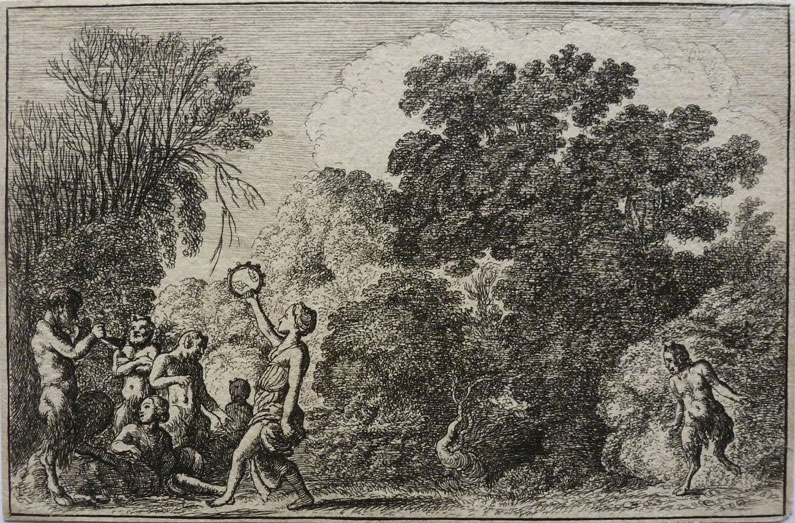 Wenceslas Hollar (1607-1677) – Satyrs and Nymphs  1650
etching after Adam Elsheimer – 6.4 x 9.8 cm
Unframed – Price : £150
Etching after Willem Basse (1613/14-1672), in reverse of his 'Landscape with Bacchanal' (aka 'Nymph dancing with tambourine') (c1630-45), which in turn is based on image by Adam Elsheimer (1578-1610).
Full plate, before trimming (so not visible/included here), has inscribed below image  'Adam Elsheimer inv' (to left) and 'W. Hollar fecit, 1650' (to right).
Very good impression, trimmed within platemark to 1mm image all round.  Well disguised repair to a hole top right edge.
Bibliography reference: New Hollstein 1080 (Hollar); Pennington 1982 279.