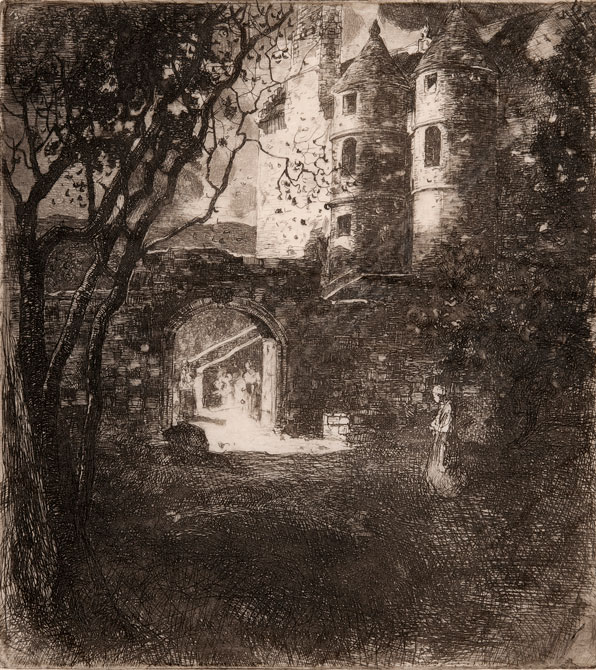 Sir D Y Cameron – Rowallan's Towers  1893
etching on Japon paper – platemark 18.3 x 16.6 cm / paper 23.9 x 20.2 cm
framed – Price : £560
This is a Printer's Proof. Rowallan's Towers is extremely rare. Cameron's etching cataloguer Frank Rinder cites this etching as existing in only 'very few impressions' and impressions are now exceptionally scarce.
Superb trial proof impression, printed in dark brown ink with considerable plate tone. This outstanding early trial proof has been printed using great pressure on the printing press, in order to show the artist every detail in the progress of the etched work, created slight creases in the paper. At this stage the etching appears just completed and has printed with unusual strength and clarity.
For information on D.Y.Cameron click HERE.