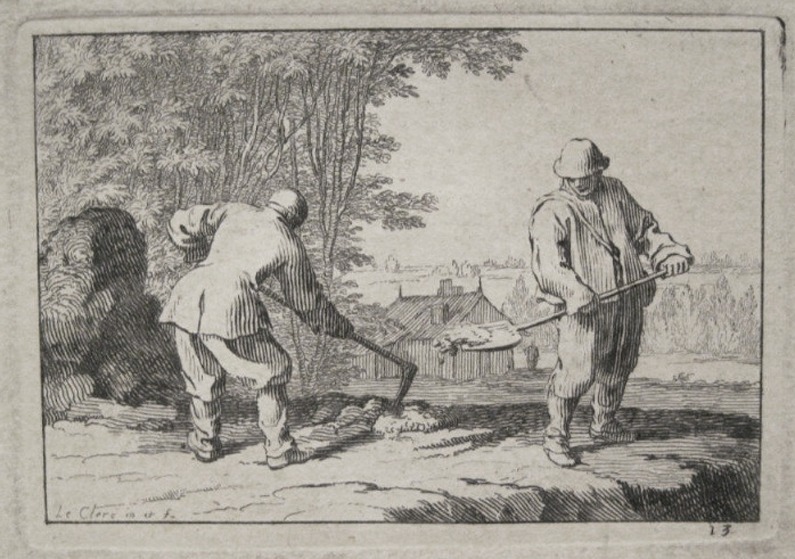 Sebastien Leclerc or Le Clerc (1637-1714) – Landscape with two workers with village beyond  c1679
etching – plate 6.9 x 9.9 cm, paper 10.4 x 13.3 cm
Unframed – Price : £120
Signed 'Le Clerc in et f' in bottom left corner of image.
Condition: Good impression in good condition. Old hinges on reverse, top corners.
For information on Sebastien Leclerc click HERE