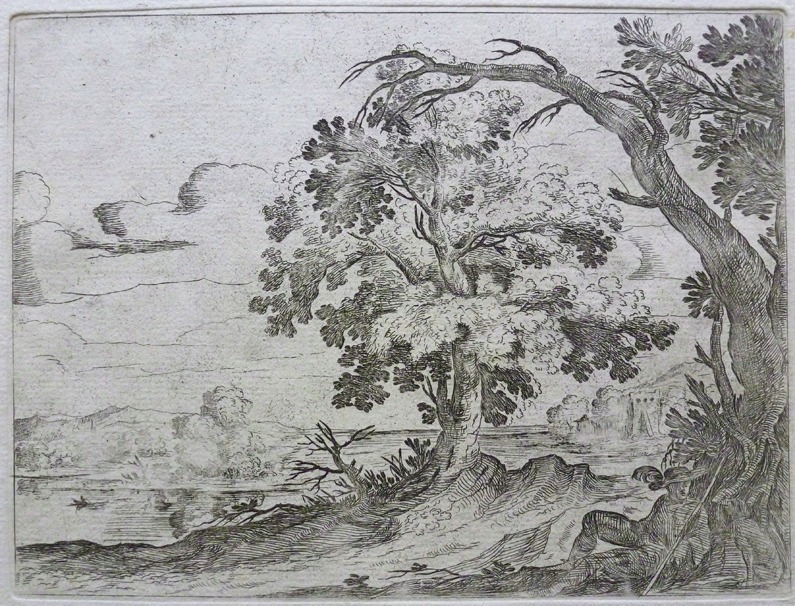 Paulus Bril (1554-1626) – Landscape with Traveller and his Dog  1580-1600
etching – platemark 16.8 x 22.4 cm / paper 23.2 x 32.2 cm
Unframed – Price : £180
Very rare print.
Condition: Overall good condition. Impression – plate clearly worn throughout. Paper clean though slight staining around extreme edges with spot stain top left margin – this and small paper loss in centre of bottom margin nowhere near image. Two holes in left margin suggest at one-time stitched to other sheets (book/portfolio?).
For information on Paulus Bril click HERE.