​Today's Feature Focus is on a multi component work by Mark Karasick titled Traces. Traces was made as a site-specific installation for the Petrie Museum of Egyptian Archaeology, University College London, commissioned and exhibited to mark the Millennium in 2000. The museum is stuffed with Egyptian treasures collected by Flinders Petrie, the archaeologist who virtually invented scientific excavation in late C19 Egypt. The museum is a hidden treasure and definitely worth seeking out.
For Traces Karasick selected everyday, personal objects – combs, mirrors, hairclips – which he x-rayed and then sealed in encaustic covered light boxes. The x-rays glow from within the wax, eerily lighting the real objects in their cases nearby. There are thirty-one boxes, each connected visually by wire and light and linked to the original artifact using its inventory number, which is also set within the wax. These extraordinary Egyptian objects are seen afresh, suspended between the past and the present, between old and new technologies. Each box brings to a sharper focus the design of the object as well as highlighting that these are personal, intimate accoutrements that belonged to real people of the distant past. Karasick selected a variety of designs that show off the creativity of the makers, many carrying an uncanny resemblance to similar objects so many of us use today, bringing their original owners closer to us across time.
The installation makes a stunning display. I exhibited part of the collection at ART2007, the annual art fair that takes place each January in Islington, London, in a small show of three artists who are inspired and/or work with clothing and personal objects. Unfortunately, the original installation photos from the Petrie Museum have been lost but the photo here from the reduced display at the art fair gives you an idea of its presence and possibilities of arrangement.
Each box measures 26 by 20 centimetres and consists of microcrystalline wax, pigment and x-rays on polyester restoration fabric stretched around a wood frame in which lights are set. The full collection of thirty-one boxes is available to purchase as a single item only. Individual boxes are not for sale. Please contact me for further information.
Mark Karasick, born 1959,is a Canadian born artist who has been living in the UK since 1997. He exhibits internationally, most recently in the widely acclaimed exhibition Inspiration – Contemporary Art and Classics at the Finnish National Gallery in which his monumental work The Navigator stole the show. His work is in collections in North America, Europe and Asia.
Afterword: I first met Mark Karasick when I was working In Toronto in the 1980s, and I have followed his work closely over the past three decades. He is one of the most skilled and imaginative artists I have ever met and I have always felt that his reputation should be known more widely. His command of encaustic is extraordinary as is his ability to create images built up through the many layers of the wax. Each painting has a powerful presence.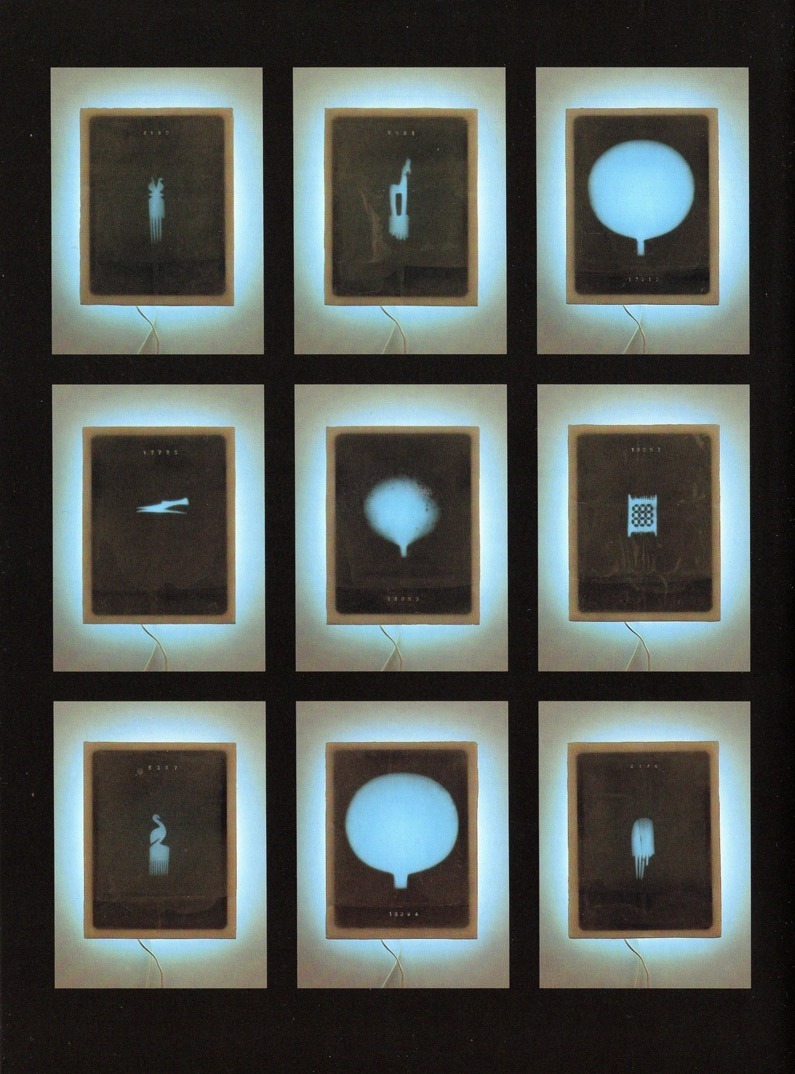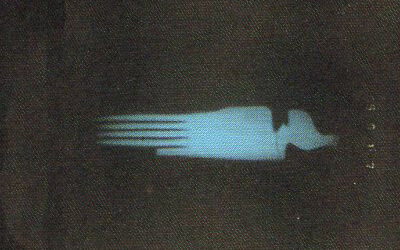 Mark Karasick - Traces     2000      (1-9 of 31)microcrystalline wax, pigment, x-rays, light - each 26 x 20 cmPrice : On Request.   Note The sale is for the entire collection of 31 only; not available singly
read more