Kenneth Lauder is known for his constant experimenting. He had an enquiring  mind which led him down seemingly different routes throughout his career. It helped that he was enormously versatile in a variety of media. However, although there is this diversity of style and image, many of his principal themes are based on direct observations of the world around him. His imagery evolves through his responses to these combined with his desire to experiment with different techniques.
This series of drawing is a good example of his approach to artmaking. Executed in between 1992 and 1994  the images are composed of small flicks of the pencil rather than by regular use of line. The forms are built up in layers that provide detail, form and atmosphere. It is verging on pointillist in approach, looser in the handling. The multiple directions of the marks create a vibrating visual movement that hints at the natural forces of energy inherent in the landscape.
BACKGROUND
Kenneth Lauder was born in Edinburgh in 1916.  His family moved several times, eventually settling in the south of England. After studying painting at Chiswick and Chelsea Schools of Art and the Royal College of Art he graduated in 1939. After World War ll he taught in schools and colleges until retirement from C.F.Mott College of Education (now part of John Moores University) in 1979 where he had taught since 1963. He painted continuously until his death in 2004. His works have been exhibited throughout the UK as well as in Brussels, Salzburg and Rhode Island, and are in collections in the UK, Australia and USA.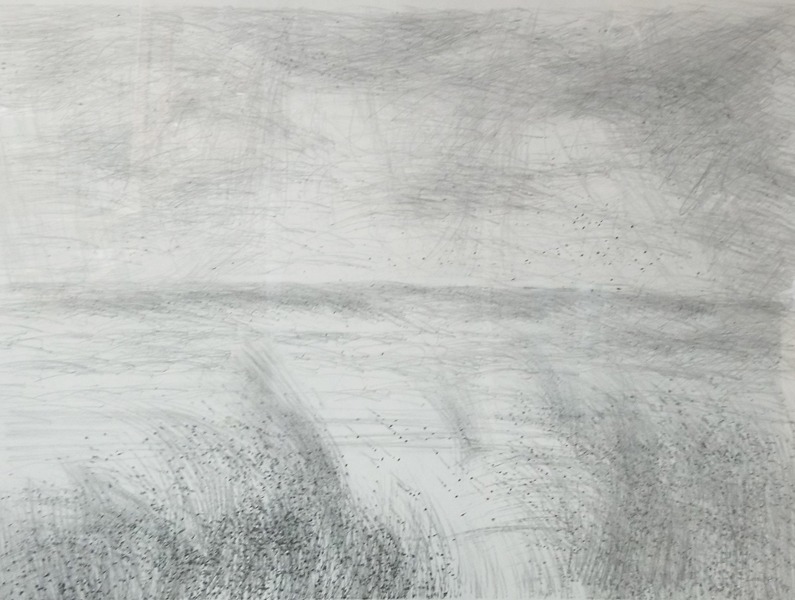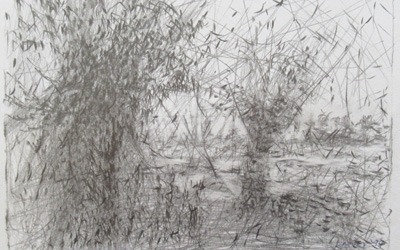 Kenneth Lauder - The Willows 1994pencil on paper - 16.2 x 22.4 cmUnframed - Price : £240
read more