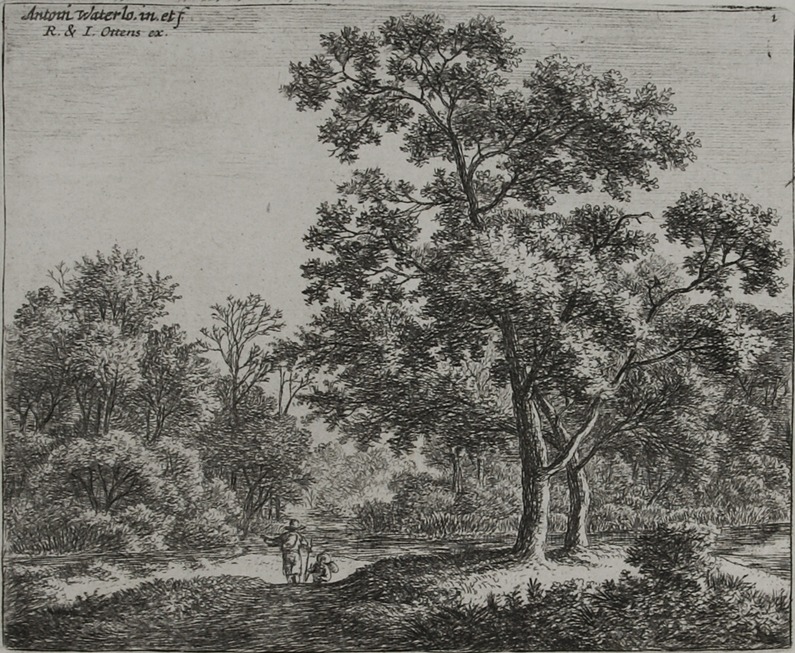 Antonie Waterloo (1610-1690) – Two Travellers in a Wood  1640-1690
etching – platemark 11.4 x 14 cm / paper 20 x 24.1 cm
Unframed – Price : £225
From the series Six Landscapes, this is from the 4th edition of 10 and was published by Reinier and Joshua Ottens.
Reference: Hollstein 33  State iii/iv
Condition: Good with slight staining on extreme edges of the paper, far from image.
For information about Antonie Waterloo click HERE. According to the British Museum the print publishing partnership of R & I Ottens was founded in 1726. On the death of Reinier I in 1650 it was continued by his son Reinier II, but with reversed order of names, as Joshua & Reinier Ottens, until 1765. Much of business involved reprinting older plates. Joshua's widow, Johanna de Lindt, held sale of plates in 1784.