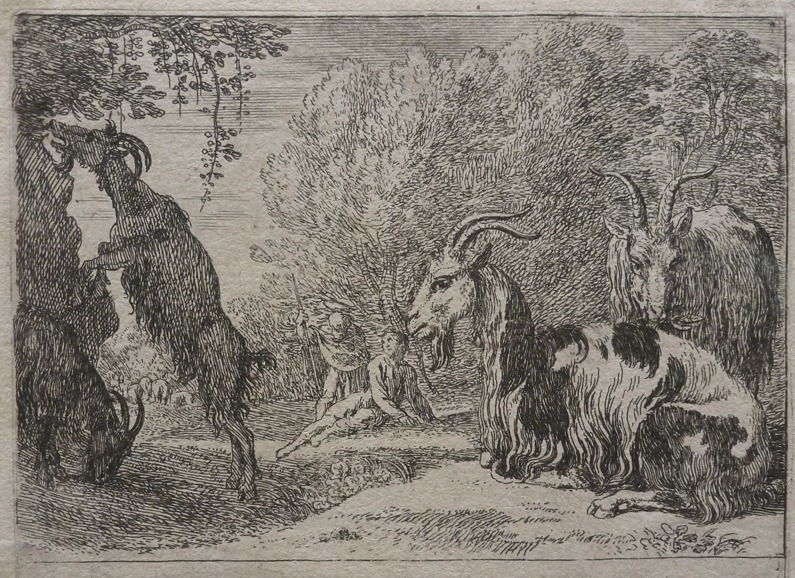 Herman van Swanevelt (1603-1655) – Angora Goats c1640
etching – plate 8.4 x 10.9 cm, paper 8.6 x 11.3 cm
Unframed – Price : £110
First published by Charles Audran (also known as Karl Audran). He is documented as living with Swanevelt in Rome in 1632-4.
Condition: Nice impression in good condition. Pale marks/evidence of handling, on parts of the paper's edge. Paper thinning top right corner but supported by old hinges in each corner of the reverse.
For information on Herman van Swanevelt click HERE