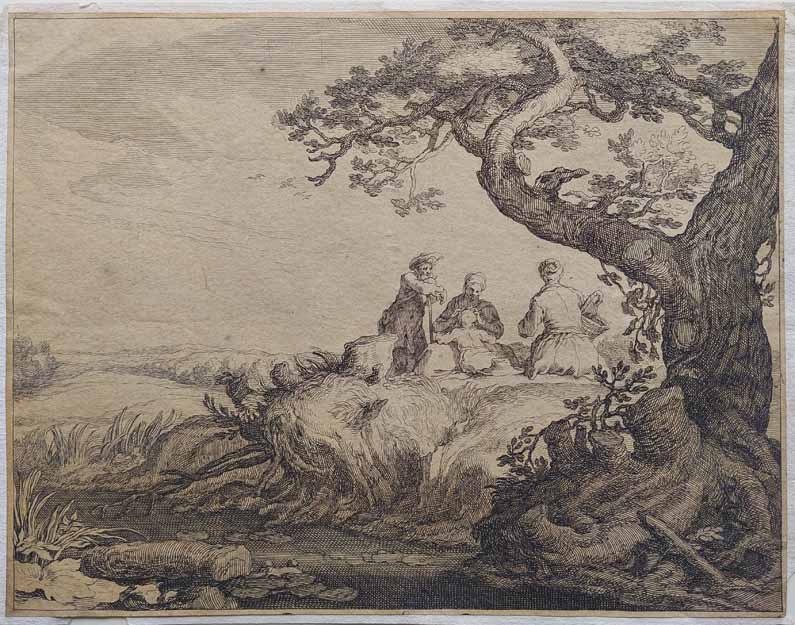 Frederick Bloemaert (c1614-1690) – Landscape with Tree and Figures  1647-1690
etching – trimmed within platemark, but outside image – paper size 16.7 x 21.9 cm
Unframed – Price : £70
Etching by Frederick Bloemaert based on a design of his father Abraham Bloemaert (1566-1651).
Condition: Nice impression on buff coloured paper. Visible fold down centre, top to bottom. Attached to paper backing with two missing parts of edges. Two very pale and one more visible spots in sky. Otherwise condition goo, free from holes and signs of foxing.
For information on Frederick Bloemaert.click HERE