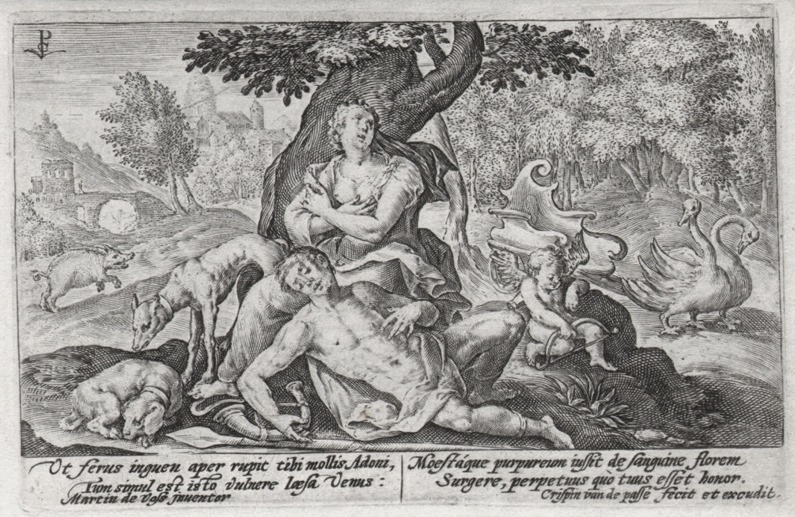 Crispijn de Passe (1565-1637) – Venus and Adonis  1602
etching – plate 8.5 x 12.9 cm, paper 8.8 x 14.2 cm
Unframed – Price : £80
Print both etched and published by Crispijn de Passe. De Passe's monograpm in top left corner of image.
Reference: Hollstein 852 and Hollstein 1574. Franken 1338-96.
Design based on image by Marten de Vos (1532-1603), a Flemish painter known mainly for his history and allegorical paintings and portraits.
Condition: Good impression in good condition.
For information on Crispijn de Passe click HERE