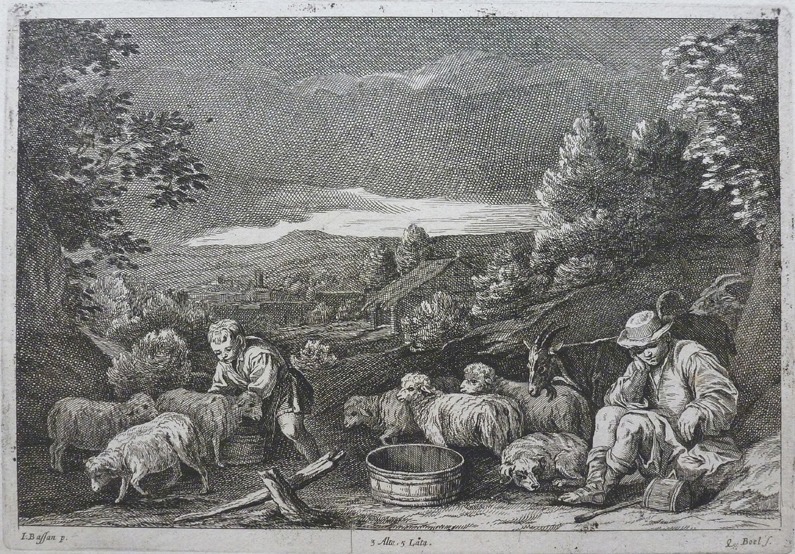 Coryn Boel (1620-1668) – Pastoral Landscape with Shepherds Resting  1656-1660
engraving – platemark 16 x 23 cm / paper 19.8 x 26.9 cm
Unframed – Price : £135
Print based on a painting by Jacopo Bassano (1510 – 1592)   In bottom margin:  'I.Bassan p ' left – '3 Alte 5 Lata' centre – 'C Boel f' right
Condition: Good impression in good condition. Clean. Nicely printed. Old fixings on reverse in the four corners.
This print comes from David Teniers's series Theatrum Pictorium, a volume of 243 plates made by various engravers of Italian paintings chosen from the collection of the Hapsburg Archduke Leopold Wilhelm, who was the viceroy of Philip IV of Spain and governor of the Spanish Netherlands between 1646 and 1656 during which Teniers was his court painter in Brussels. He was a passionate art collector and his collection amounted to around 1300 pictures which now form the heart of the Kunsthistorisches Museum in Vienna. Teniers was commissioned to produce an illustrated catalogue of the Archduke's most admired Italian paintings.
For information on Coryn Boel click HERE.