After over twenty years since completing my M.Litt at the University of Edinburgh, a research degree on the etchings of little-known Scottish artist John Clerk of Eldin (1728-1812) I was re-introduced to him in 2006 by an enquiry from a student at the University of Texas. This sparked a renewed interest in an intriguing figure whom Sir Walter Scott described as "…this remarkable man…." Recognising that the bicentenary of his death was coming up in 2012 I proceeded to pick up the Clerk of Eldin gauntlet once again and produced the book on his etchings that accompanied exhibitions held in both Edinburgh and London during that year. As part of that research and preparation I sought prints by those C17 and C18 artist printmakers whom he studied as part of his own printmaking education. As a self-taught etcher these master prints were pivotal in his ability to make his own etchings, which he made over a very short time, between 1770 and 1778.
The reason for this little potted history is that it was at that moment that I discovered the world of Old Master prints, since I found that I was able to buy the exact examples used in my original thesis – Herman Swanevelt (1603-1655), Antonie Waterloo (1609-1690), Edmund Weirotter (1733-1771). It was not just surprising to me that they were available but that the prices were extremely reasonable, often well below those asked by contemporary printmakers I was working with. I bought these remarkable C17 and C18 prints and in doing so was inspired to continue to seek out others. I gave myself some parameters on themes and affordability to guide me but essentially the focus has been to specialise in landscape etchings from between 1550 and 1820 that outline the development of landscape as a subject for art, as illustrated in prints, highlighting the story of landscape art as well as print techniques and publishing. The more one delves into the subject, the deeper and more diverse one recognises it to be. As a consequence, I have had to modify my original guidelines in order to be able to better fulfil my aspirations.
To date the collection comprises over 460 prints by  195 artists/engravers from nine countries. I continue to research on them which I find extremely enjoyable and rewarding. A small part of this research underlies the topic of the current Focus Feature that introduces the Sadeler Family who engraved and published prints across Europe, from Antwerp to Prague to Venice. I will be adding more articles based on my research and Old Master print collection in the coming months. Your feedback is welcome.
There are not opportunities often to see the prints of Albrecht Durer (1471-1528) in the West Country but there is currently Illustrating the World: Woodcuts in the Age of Durer on the walls of the Holburne Museum in Bath. It is a very enjoyable exhibition that focuses on early days of prints and publishing. Durer is represented by his series of The Great Passion of 1511. These comprise eleven illustrations and a frontispiece. Downstairs from this display, set in one of the museum's largest rooms, installed in cases, are a set of early books with illustrations by others including Lucas Cranach the Elder, and Michael Wolgemut who was Durer's first teacher. These date from late 15th century and 16th century. Further information can be found here.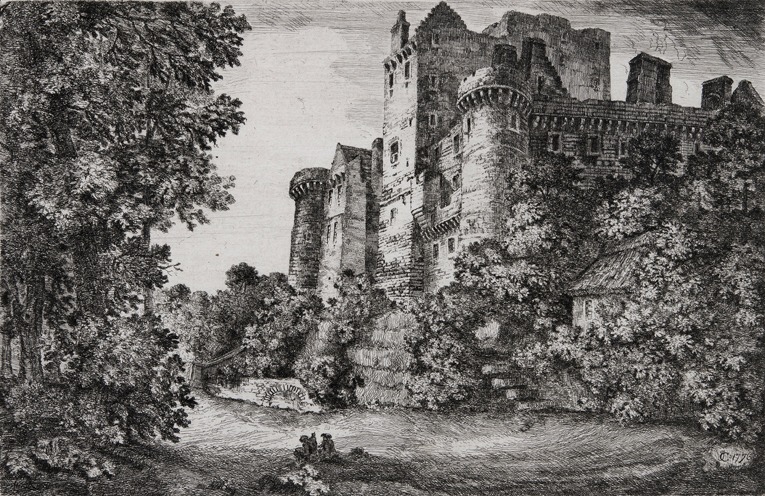 John Clerk of Eldin 'Craigmillar Castle from the South East'  1777 etching 172 x 265 mm. Collection: Geoffrey Bertram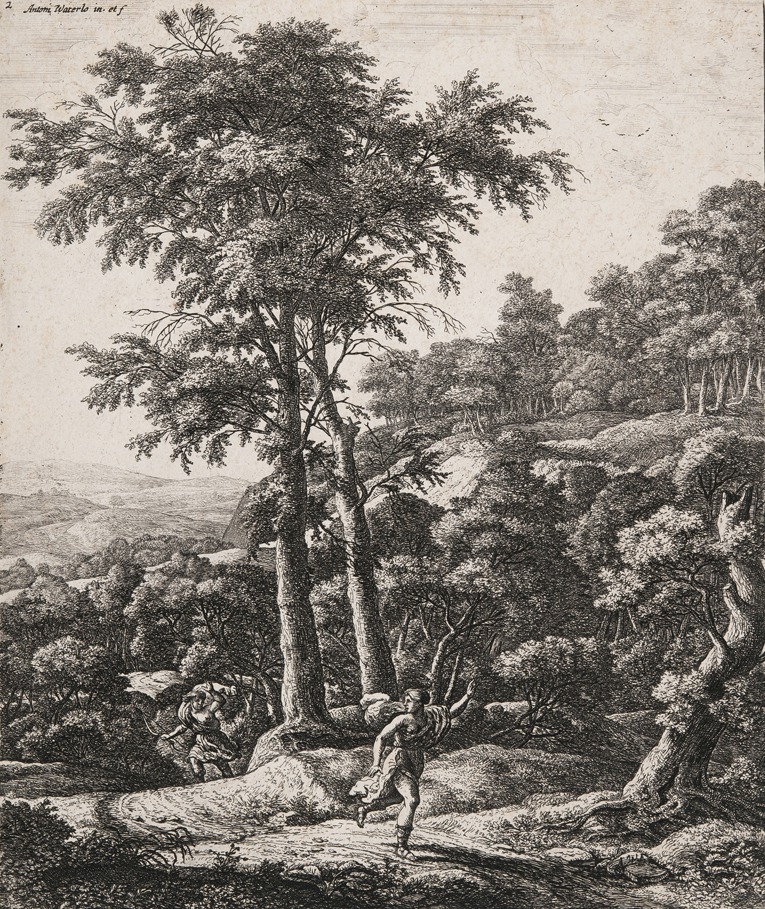 Antonie Waterloo 'Apollo and Daphne' 1640-1690 etching 298 x 248 mm. Collection: Geoffrey Bertram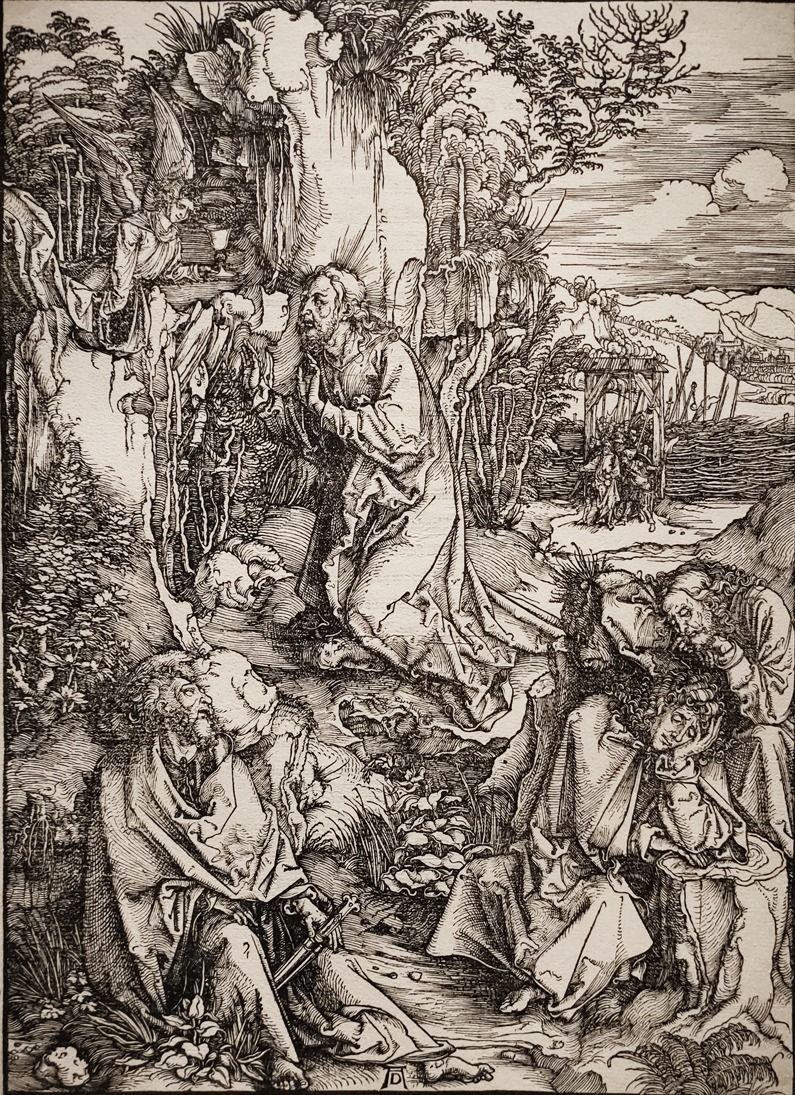 Albrecht Durer 'Agony in the Garden' c1497/97  woodcut  389 x 276 mm.  Image © The Schroder Collection. Photography: Mark Dalton Photography