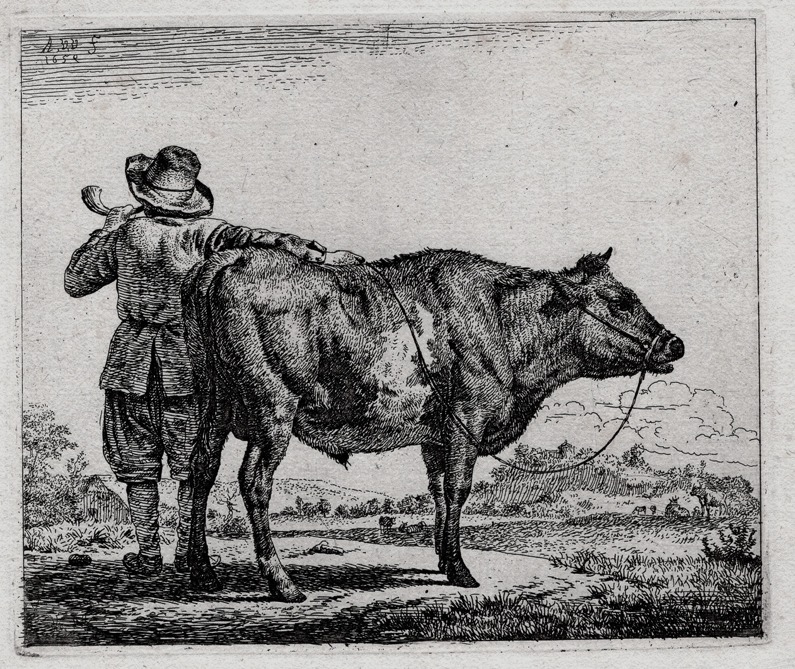 Adriaen van de Velde (c1636 – 1672) – Herdsman with Bull and Horn  1650
etching – plate 11.4 x 13.5 cm, paper 14.3 x 18.2 cm
Unframed – Price : £135
Initials and date top left in plate.
Condition: Good impression in good condition. Pale marks/evidence of handling, on parts of the paper's edge. Old hinge on top centre of reverse.
For information on Adriaen van de Velde click HERE