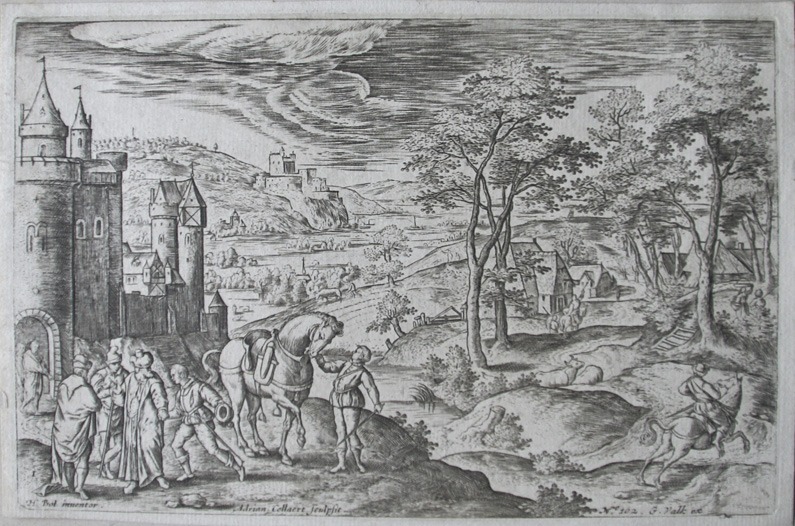 Adriaen Collaert (c1560-1618) – The Return of the Prodigal Son  1525-1563
etching – platemark 12.3 x 18.1 cm, paper 12.8 x 18.8 cm
Unframed – Price : £70
Etching by Adriaen Collaert based on a design by Hans Bol (1534-1593) and published by Gerard Valck.
Inscribed in image 'H Bol inventor' (bottom left), 'Adrian Collaert sculpsit' (bottom centre), 'No102. G. Valk ex' (bottom right).
Condition: Nice paler impression in good condition, attached in top corners to backing sheet. .
For information on Adriaen Collaert click HERE