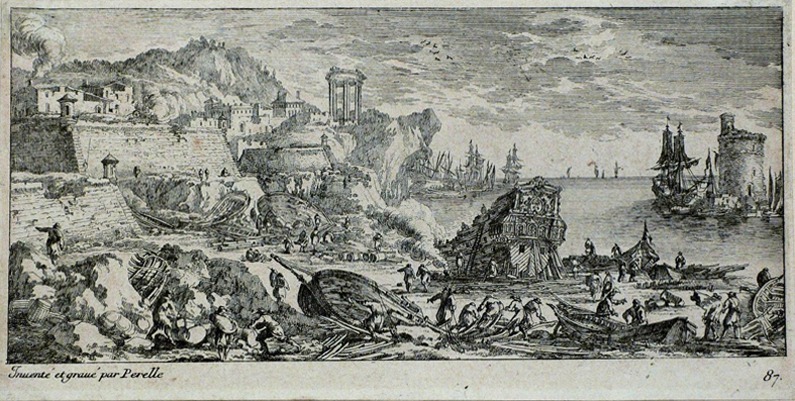 Adam Perelle (1640-1695) – Harbour with Shipbuilders  c1670
etching – platemark 9.1 x 18.5 cm / paper 9.5 x 18.6 cm
Unframed – Price : £85
'Inventé et gravé par Perelle' bottom left;  '87' bottom right below image.
Condition: Overall good condition. Slight overall age toning and faint rust spot in wall of bastion. Old fixings on top corners of reverse.
For information on Adam Perelle click HERE.