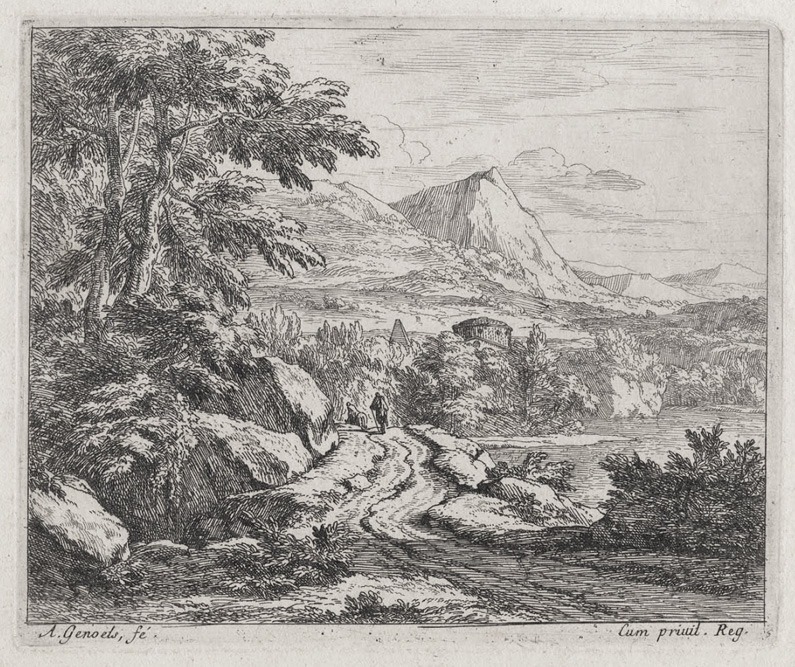 Abraham Genoels (1640-1723) – Landscape with rocky bordered road  c1680
etching – platemark 13.1 x 16 cm, paper 18.4 x 23.2 cm
Unframed – Price : £150
Published by Adam Francois van der Meulen, Rue St Jacques, Paris.
Signed 'A. Genoels, fe' in bottom left corner of plate, below image. 'Cum privil. Reg' in plate on bottom right corner of plate below image.
Reference: Hollstein 38.II    Bartsch IV.348.38.II    Weigel 211.38.II    Regnauld-Delalande 149.37
Condition: Nice impression in good condition. Marginal soiling from handling on reverse. 
For information on Abraham Genoels click HERE